A Legacy of Love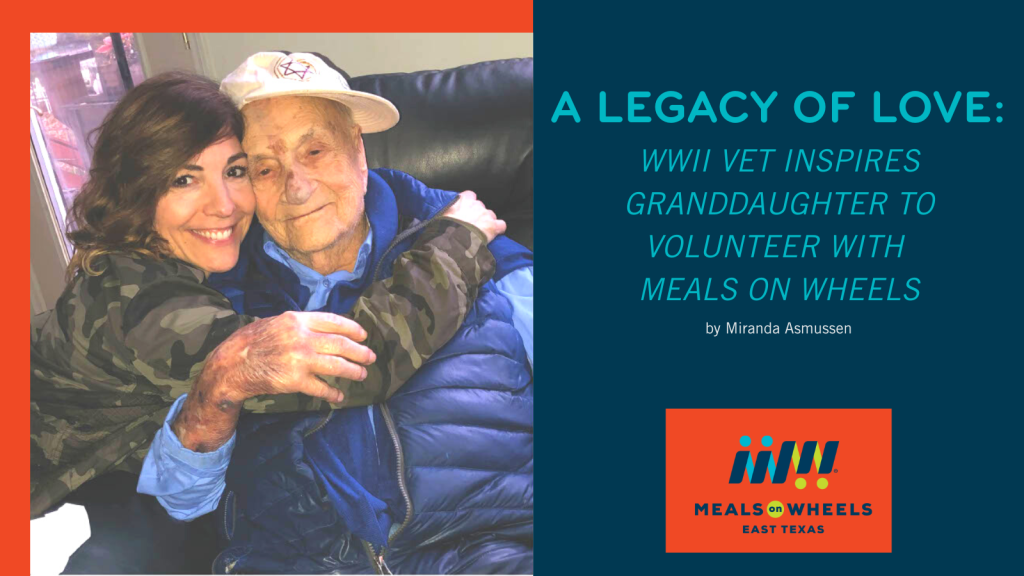 Debi started delivering for Meals On Wheels in Wills Point in 2018. After a 29-year career in ministry with her husband David, the family moved to Wills Point and set out to open a CPA firm together.
"When we left the ministry and moved to Wills Point, I went to the local Meals on Wheels site manager, Deby Frye, and told her, 'I HAVE to do this'" because, as Debi reveals, "I had wanted to for years but full-time ministry and raising four boys took all my time." There's a meaningful reason why "wanting to" has been on her heart for a long time…
Even though the Carroll's were starting a new CPA business in town and going through a major life transition, Debi decided to, in her words, "make it work." She states, "I agreed to silence my phone for the two to three hours a day these seniors need me for" simply because she believes it is that important. As a newcomer to the town, Debi says, "I had not lived in Wills Point for very long so at first I didn't know my way around; I had to GPS everything."
While Debi could have easily felt overwhelmed by all the change and newness she was facing, a deeply rooted belief in serving senior citizens captivated her.
These roots of belief in service are the result of seeds planted long ago by her beloved grandfather, Bernie Berman.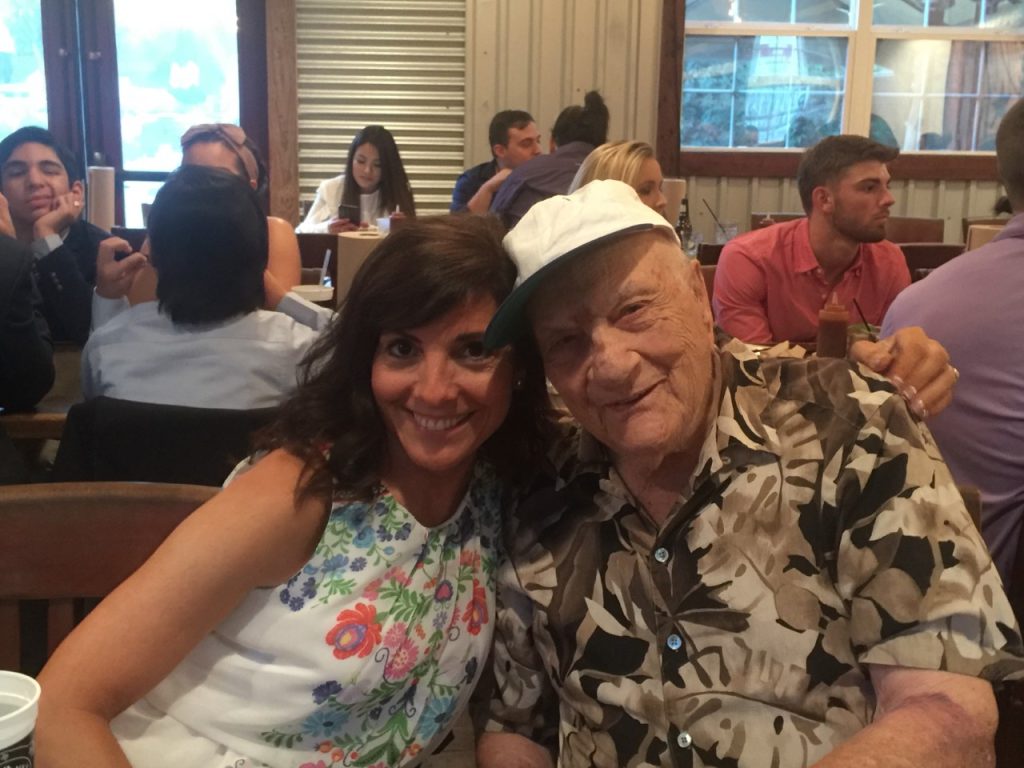 A World War II vet, Bernie passed away suddenly this past November at 102 years of age, and his funeral was held on his 103rd birthday this past February. The family is still feeling the sting of their immense and unexpected loss, but his legacy is alive and well within his granddaughter, Debi. He was still delivering for Meals on Wheels at 101 years old, and while Debi is not sure exactly when he began volunteering, she does recall that he served for about 50 years, which puts him just about at the onset of the Meals On Wheels program in the United States.
In an article published by the US Government Publishing Office during the summer of 2020, Bernie was praised for his continued volunteer work with Lane County Meals On Wheels in Springfield, Oregon, and was quoted as saying, "I drive two days a week and the people I drive for are all much younger than I am; I am thankful for my good fortune."
"My Grandfather raised me for a while. The memories and legacy are my biggest blessings," Debi reminisces.
Debi says Bernie loved to cook and was a recipe connoisseur. Cooking for others was one of his love languages, and he was good at it! In his early days with Meals on Wheels in Springfield, Oregon, he could be found in the kitchen preparing meals every Monday and driving on Friday's.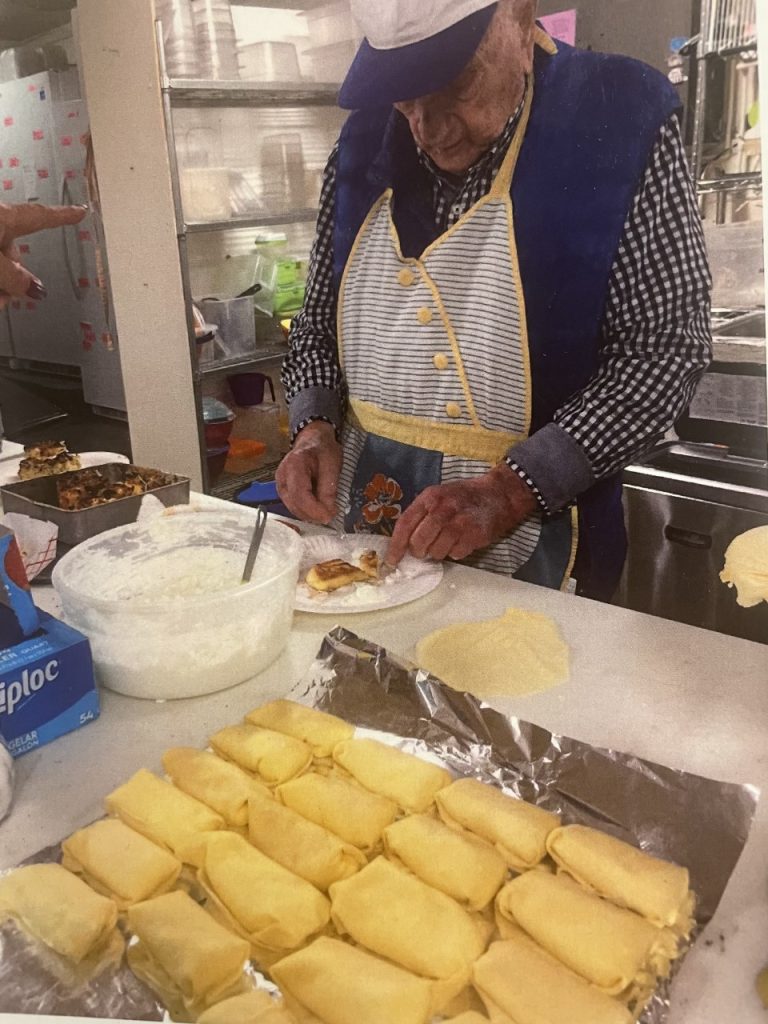 In an honorary article on this great man in The Register-Guard, reporter Ryan Thorburn shares insights into Bernie's life:
Berman was born into wealth on Feb. 18, 1919, three months after the end of World War I. The family business, which included a real estate office and mortgage company, was thriving in Philadelphia.

During the Roaring Twenties, the Berman estate employed a maid and a chauffeur.

"Up until (the age of) nine, I was pampered. Then October 29th happened," Berman said of the Wall Street crash of 1929. "With the stroke of a pen, the family went from affluent to non-affluent."

Without the silver spoon, Berman often sipped tomato soup, which was actually just a mix of ketchup and hot water, at a greasy spoon. As a kid, he sold 50 copies of the newspaper for 2 cents each to earn a penny a day. He started to make $7 or $8 a week selling sandwiches to factory workers out of a basket. Eventually, he bought a '27 Chevrolet for $25 and expanded his routes, even though he could barely afford to fill the tank at 10 cents a gallon and was unable to pay for car insurance.

"It was not fun times," Berman said. "It really controls a lot of my thinking today. It has been 80-something years (since the Great Depression), and it still brings tears to my eyes."

Read Full Article Here
Bernie ended up enlisting in the Navy in 1942 where he spent three years serving our country, only delisting because his wife, Jeanette, had an allergic reaction to penicillin and had become gravely ill, warranting an emergency leave of absence for Bernie. She recovered but the couple decided it best for Bernie to remain home to help raise his family. Bernie shared, "At 23, I was an old man." They were married for more than 50 years when Jeanette passed away.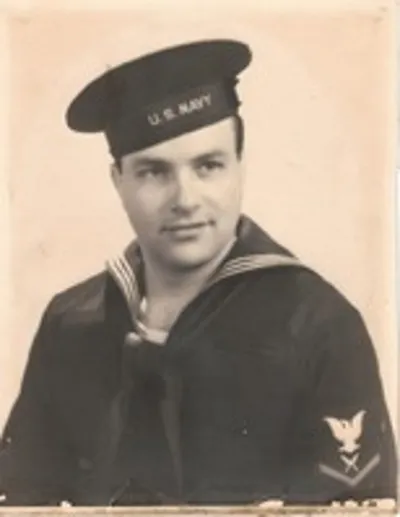 It is this life event, Debi believes, that propelled Bernie into volunteering with Meals on Wheels, a legacy he implicitly handed down to her. He simply adored meeting with lonely people throughout his life, a true people person who never met a stranger. "He saw the need in himself because his wife passed away 29 years ago, and he wanted to try to offset others' loneliness by volunteering," Debi shares.
Just like her grandfather, "I am drawn to elderly people," Debi shares. "I love them; they have so much wisdom and incredible stories." Debi is proud to see these same qualities she inherited from her grandfather in one of her sons as well.
Revealing the same grit Bernie no doubt exemplified during his World War II service years, Debi says that "Even in the rough neighborhood (I deliver to), I pray and have peace knowing God is with me in this ministry." She shares, "There's one lady (in one of these neighborhoods) who doesn't have any teeth because of an infection, yet she exudes joy and blesses me so much; I wasn't expecting to be so blessed!"
Debi has even brought in two people to serve with her at the Wills Point Meals on Wheels site. "I brought in two widowed ladies – 'Fritz' Gilbreath and Kay Crosby from Russell Memorial United Methodist Church – to handle my route during tax season until I can get back to them." She goes on to say, "It's been beautiful to see God bring in all the right pieces for me to be able to do this."
Debi has since moved her mother, Dena, to Wills Point as well. Dena's father is Bernie Berman and she too wants to start volunteering with Debi after tax season. The family legacy is expanding.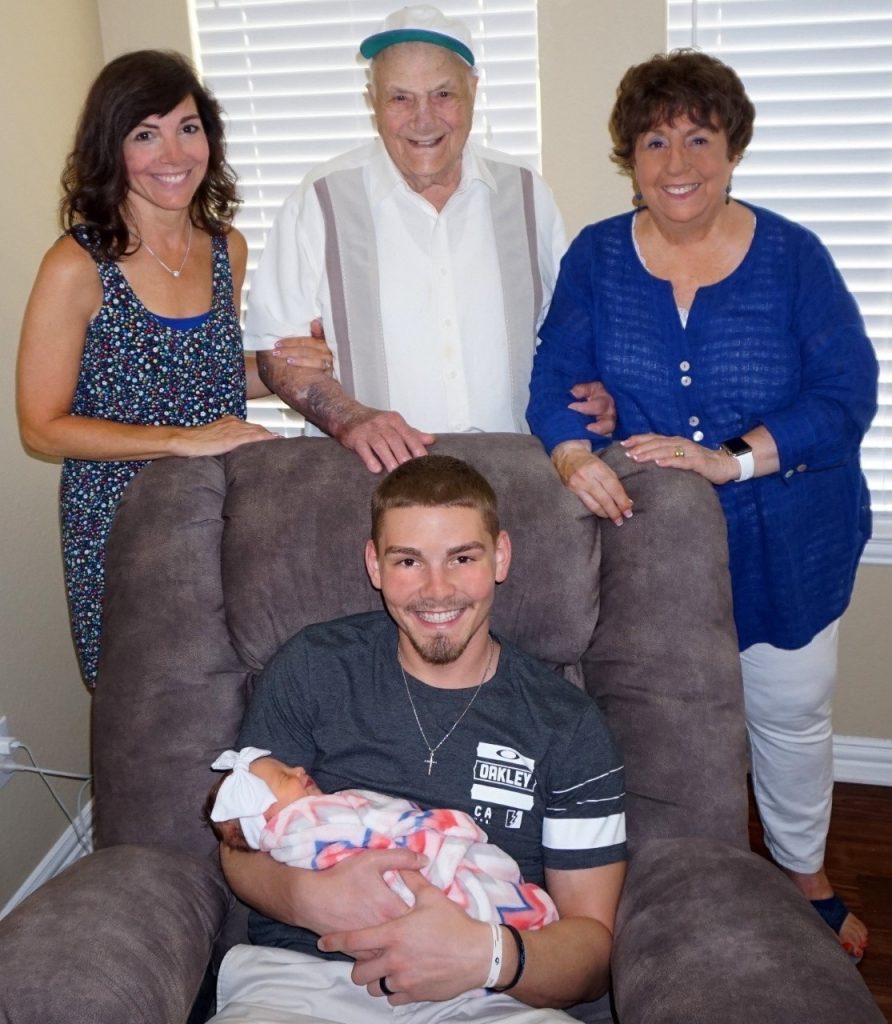 As Debi continues to serve, she does so with sweet memories of her grandfather, honoring his legacy of love every time she delivers a meal.
Bernie's obituary says, "All his life he tried to lift the spirits of the people around him. He freely admired people's accomplishments. He expressed gratitude for every kindness shown to him," and this, no doubt, is what propels Debi to do the same, something her grandfather instilled her as a young girl, a ripple effect across time even beyond the confines of Bernie's life of 102 years.
Empathy. Love. Memories. Some things transcend the confines of time and propel loved ones to continue serving those in need.
In summary, Debi says a word of encouragement she wants to offer others who may be considering getting involved with Meals on Wheels hinges on empathy:
I encourage you to stretch beyond your comfort zone and imagine being in their shoes and how it would feel to see a friendly face and smile at the door each day.
Whether you are 101 like Bernie when he was still delivering meals, just out of college, in the midst of middle age, or newly retired, there is room for you to volunteer with us. Empathy matters. Serving others matters. Your example matters.
Just ask Bernie Berman's granddaughter.