2022 Year in Review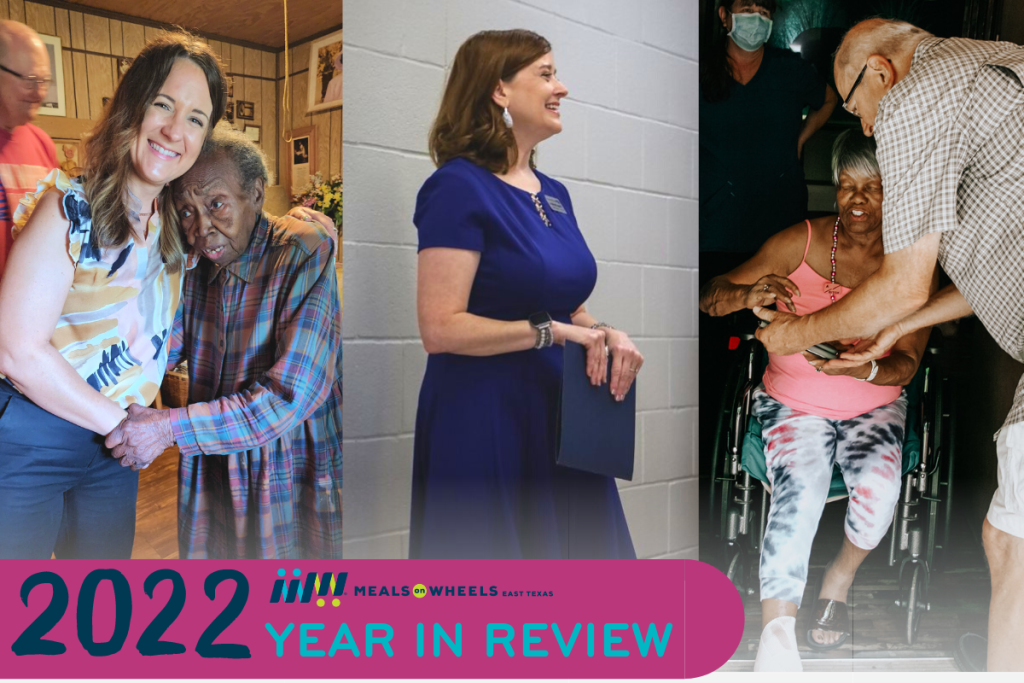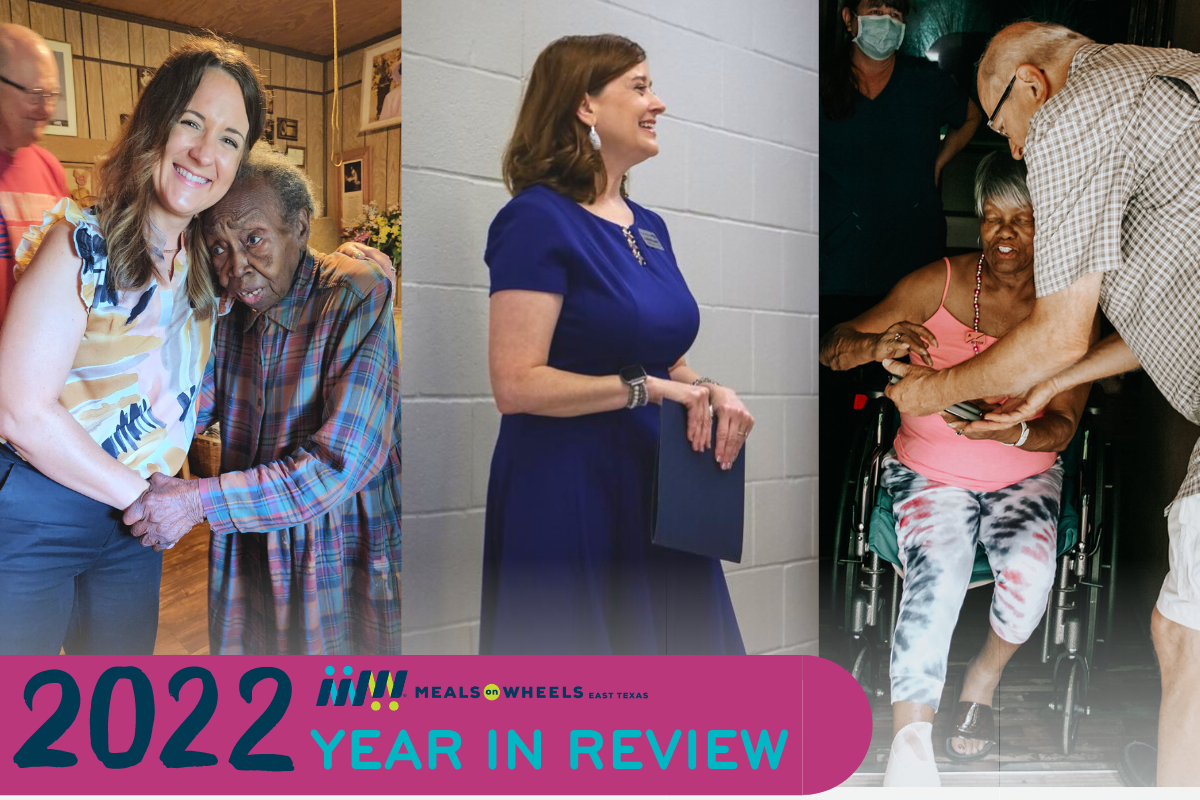 All new in 2022!
We experienced an incredible year of growth, new endeavors, a post-pandemic return of volunteers, and new opportunities for collaboration and community involvement. Enjoy this quick reprise of some of the things our generous donors helped us accomplish this past year!
---
Volunteer Lounge Makeover
There is nothing like a fresh, personalized, functional space to help volunteers feel appreciated and acknowledged. One of our biggest accomplishments this year was the Volunteer Lounge Makeover!
Thanks to the generous donations of several community supporters, we were able to accomplish several things to freshen up the volunteer lounge, personalize it, and create a more functional, cheery space for our many volunteers who give of their time, resources, and energy each week.
CLV Planners, a local marketing and branding company in Tyler, donated their talents of videography, photography, and editing to capture beautiful images of our kitchen staff, volunteers, and meal delivery to clients one unusually hot afternoon in May. We used the beautiful images on canvases to adorn the walls of our lounge with pictures of our volunteers packing and delivering meals. This one project alone has brightened spirits and offered the chance to utilize the images and videos for digital and print campaigns for the entire year and the near future. CLV donated their time and talents and a custom-made video highlighting our ministry and the digital photographs.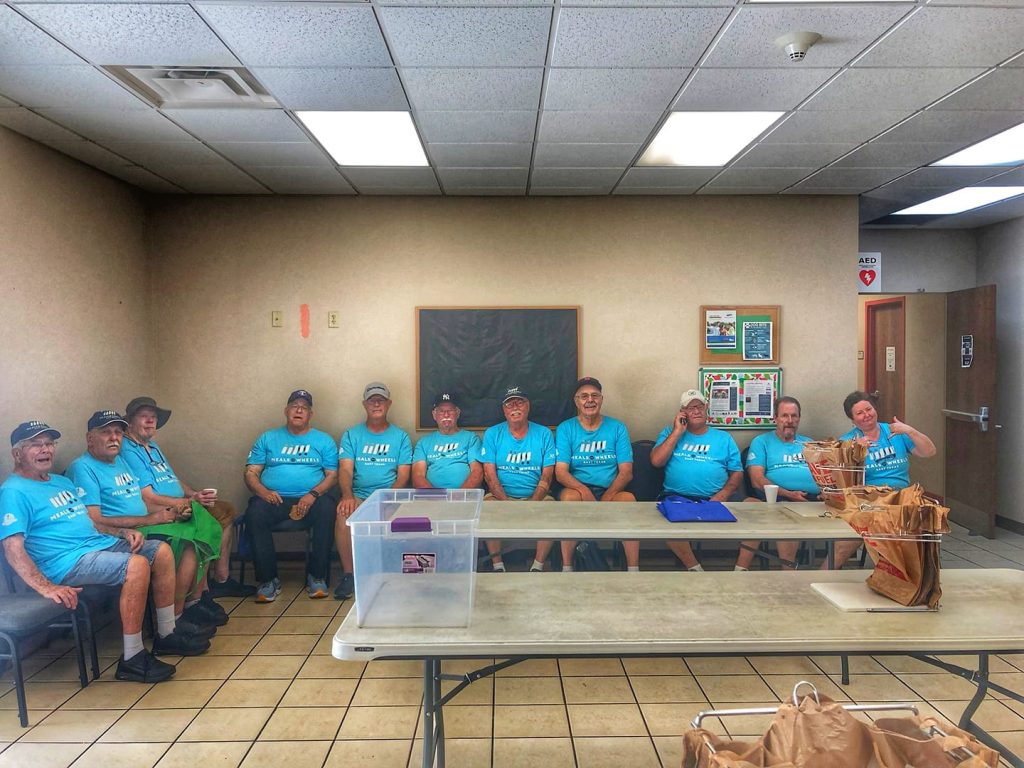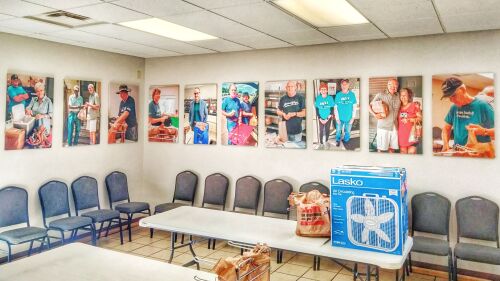 Sherwin Williams on Broadway and the Loop donated paint for the volunteer lounge and nearby offices to brighten up the outdated and worn-out tan color with a fresh, bright gray. Board Member Carl Watson helped us secure supplies to paint with from the Habitat for Humanity Restore where he serves as the Director of Operations. Starbucks crews from several local stores in Tyler kicked off our painting project, and the team from Barrett and Thomas, P.C., finished it off as a part of the United Way of Smith County's Day of Caring program.
---
Naming of the Kitchen
Speaking of the Volunteer Lounge makeover, part of this endeavor included naming our kitchen after the late Michael P. Powell, who served as the Executive Director of Meals on Wheels Ministry for three decades. Mr. Powell passed away in April of last year. In August, we honored the family with a reception to unveil the new kitchen sign and a commemorative plaque in our lobby highlighting Mr. Powell's accomplishments, years of service, and dedication to our organization's mission. The plaque sits under a metal rendition of the unique logo Mr. Powell had designed during his time with us – the "skater man," as it is fondly called amongst our staff.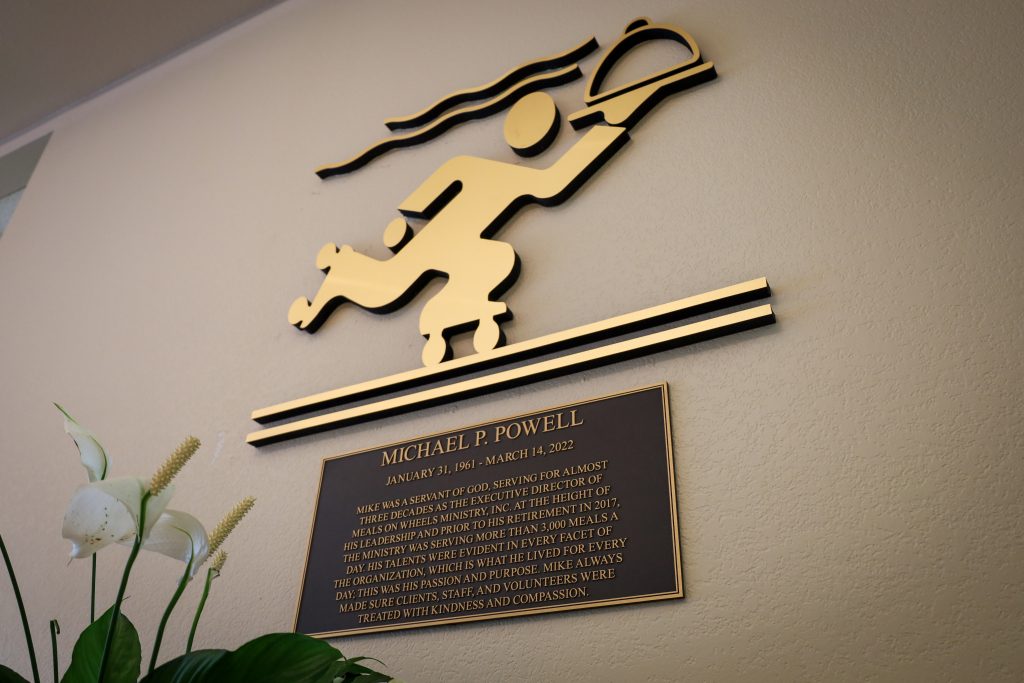 Donors played an integral role in this project to memorialize Mr. Powell and honor his family with the plaques. Each day that our kitchen staff, volunteers, and staff can pass by these plaques is a reminder to keep the spirit of service and commitment to our mission in the forefront as Mr. Powell's legacy continues. Many of our current staff worked under his leadership; many volunteers currently serving were here during his tenure as well. We are proud to have been able to offer this special touch to our Tyler facility.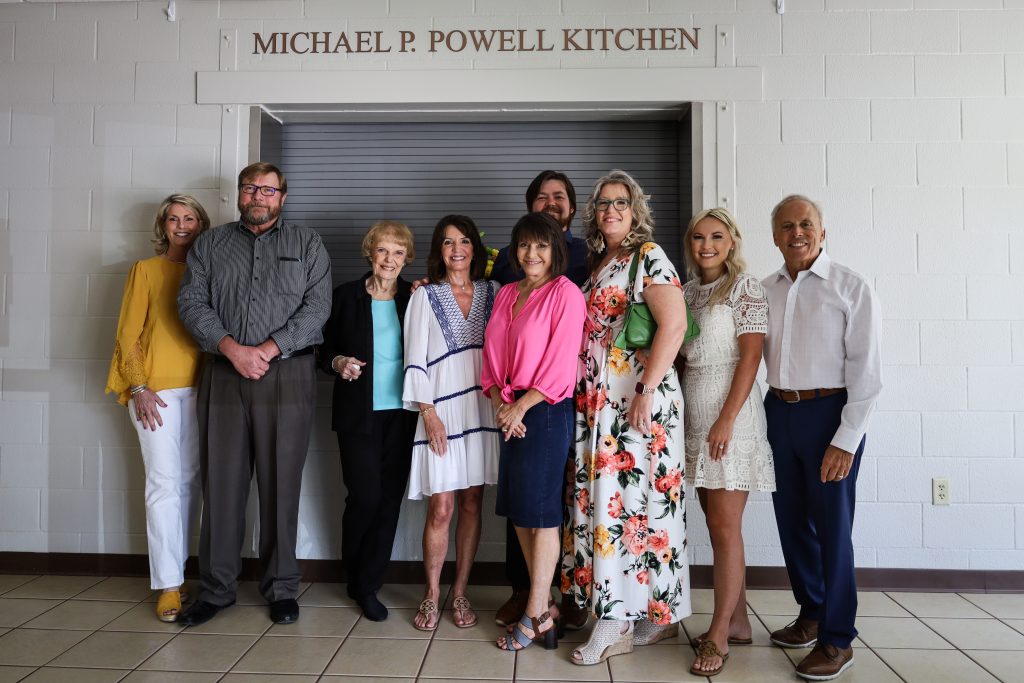 ---
Volunteer Fuel Fundraiser
When inflation caused the price of oil to rapidly increase early in 2022, our donors rose to the occasion. We created the Volunteer Fuel Fund as the crisis escalated to the point of affecting many volunteers' ability to financially afford to continue delivering meals. Donors contributed over $20,000 to help bless volunteers with gas gift cards to help keep them in rotation with our volunteer routes.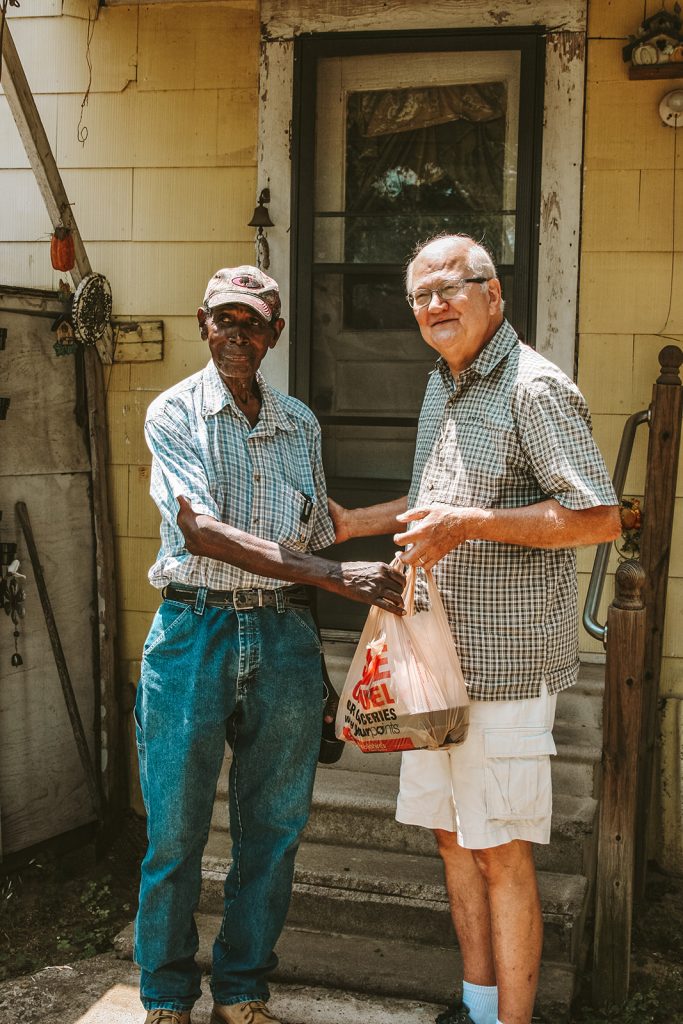 The special bond between the volunteer and the client continues to be an integral way we fulfill our mission to be more than a meal. If a staff member or new volunteer runs a route, the clients are quick to ask, "Where is ______?," the usual volunteer they are close to and accustomed to seeing. The Volunteer Fuel Fund helped our volunteers continue delivering meals, providing great comfort in the familiarity of routine for our clients as that same friendly face appeared at their door each day.
---
Volunteer T-Shirt Project
Every couple of years, we have so many new volunteers across our six-county area, we need to place an order for new volunteer t-shirts. This year, we chose to go with a special theme inspired by the Meals on Wheels America national conference our leaders attended in August. Meals on Wheels America chose "Together, We Can Deliver" as the conference slogan; it was the perfect t-shirt design for our new volunteer shirts.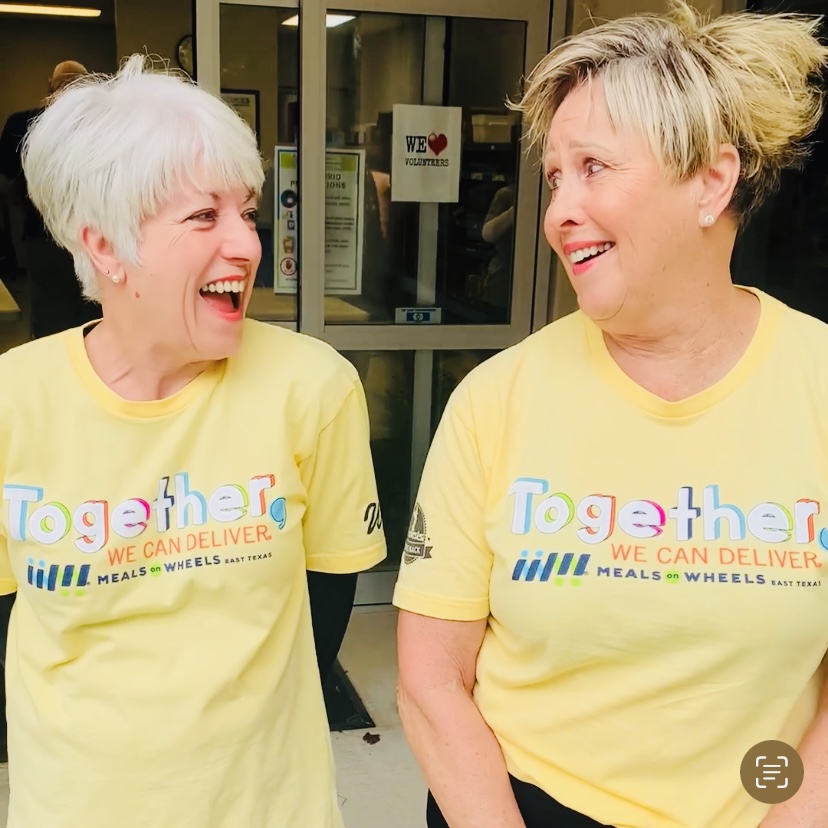 Sponsors in our community truly stepped in to support us in this endeavor! The sponsors' generosity allowed us to order over 1000 shirts fully funded and avoid pulling funds from our general operating fund during a year of inflation when any extra cost created a challenge. With rising food and fuel costs exceeding budgeted amounts month by month, the generous donations from our many sponsors totaling over $11,000 for the t-shirt project allowed us to keep our budget on course.
---
Summer Fan Drive
Summer 2022 was a hot one! Many of our clients struggle with less-than-ideal living conditions, many without a working air conditioner, a serious threat to their lives in the heat of an East Texas summer. We normally have a summer fan drive to offer life-saving box fans to our clients in the direst situations, but this year we were able to expand our efforts.
We partnered with the local PATH –People Attempting to Help – organization and TXU Energy's Beat the Heat program to bless more clients with fans during the summer months. Over 100 clients in the Smith County area received fans through this partnership!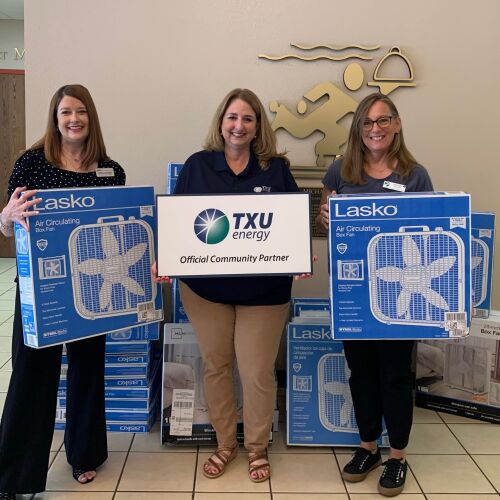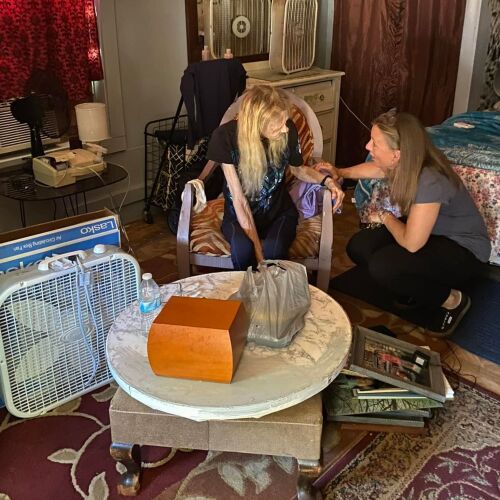 Clients in surrounding counties were also blessed with fans as local donors in Tyler and other cities purchased fans and dropped them off at our sites across Henderson, Gregg, Smith, Van Zandt, Upshur, and Wood County. Many donors contributed monetary funds to help with the purchase of fans as well!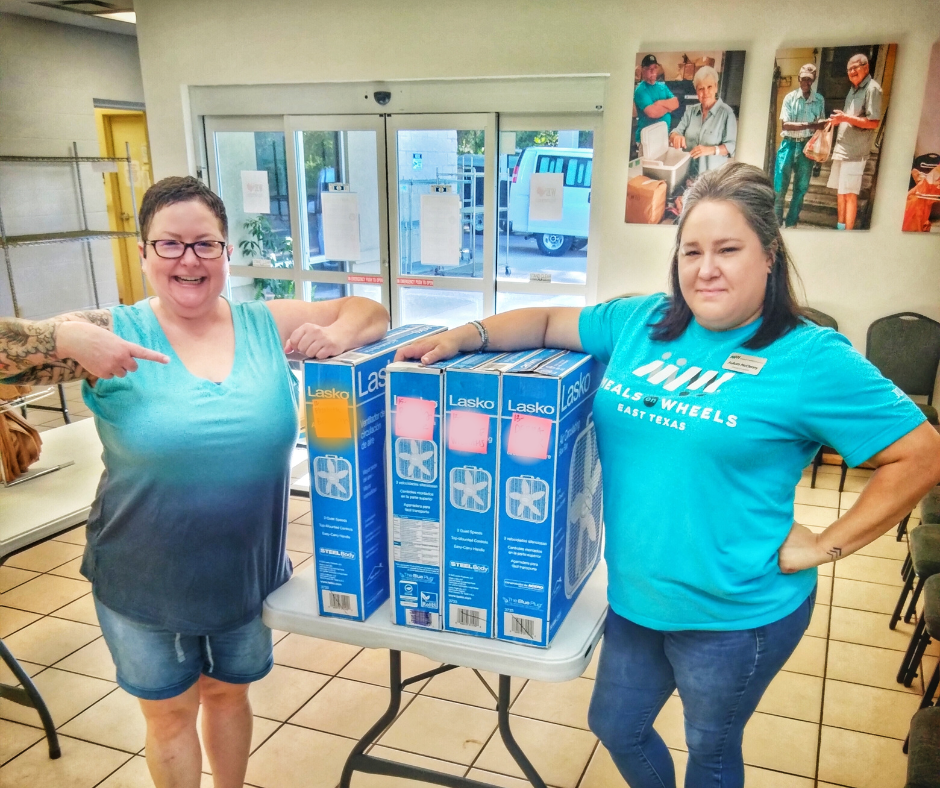 This program continues to be of vital importance in the lives of our clients during the summer months; we look forward to expanding our efforts this coming summer to ensure every client who needs help with cooling their home in the summer heat can receive a fan.
---
Leaders attend State and National Conferences
Personal development, continued education, workshops, and skills training are integral to keeping our leadership team up to date with current best practices, new protocols, and effective management resources that directly affect our mission.
In May, Executive Director Tiffany Damskov and Marketing and Public Relations Director Miranda Asmussen traveled to San Antonio for the Meals on Wheels Texas state convention. They attended workshops covering a variety of educational topics, and MOW Texas also included San Antonio-style celebrations to rejoice in the first gathering post-pandemic to connect, network, and honor our mission.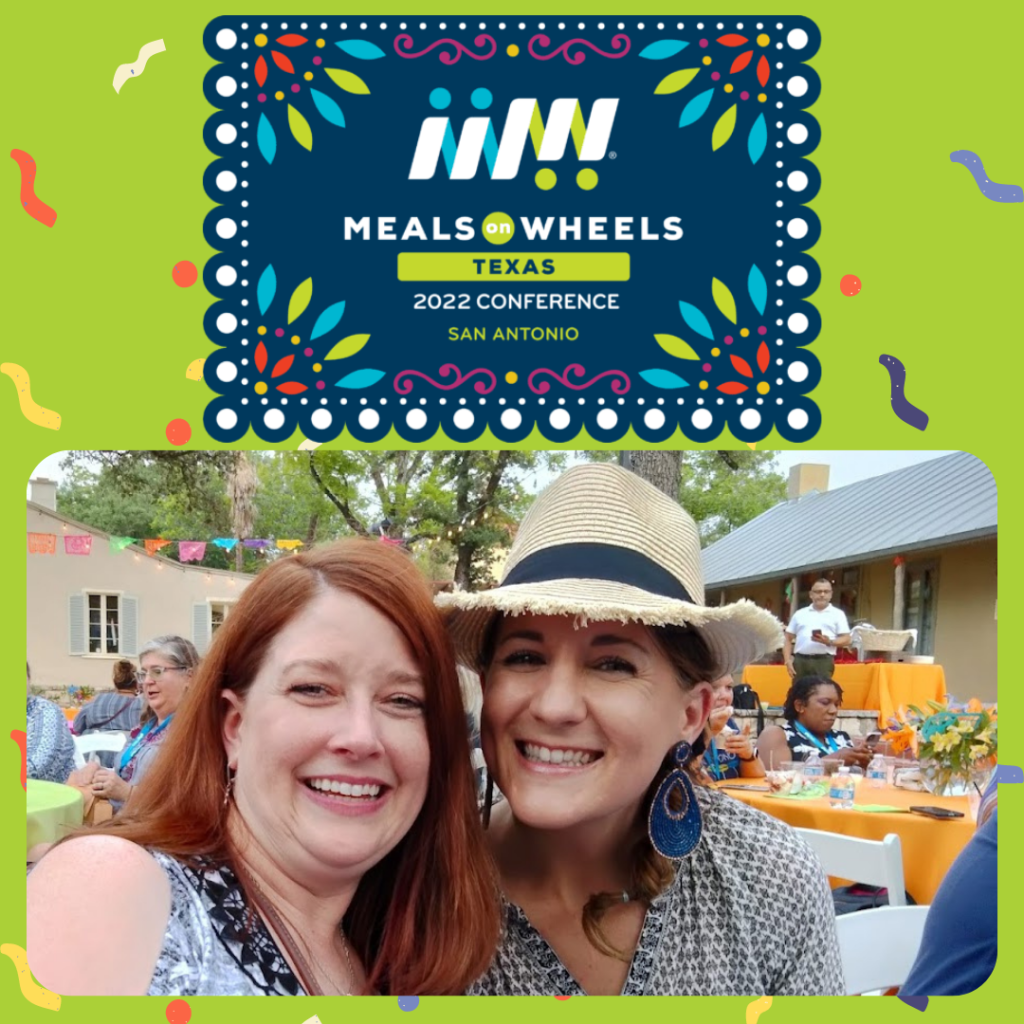 In August, E.D. Tiffany, and Director of Operations Myka Scott traveled to Baltimore, Maryland, for the Meals on Wheels American national conference. It is vital for our leaders to be trained in new laws, federal funding, and organizational practices to ensure the vitality and longevity of our local organization. Tiffany and Myka both came away from the conference with several ideas to implement to improve our operations, volunteer program, and more!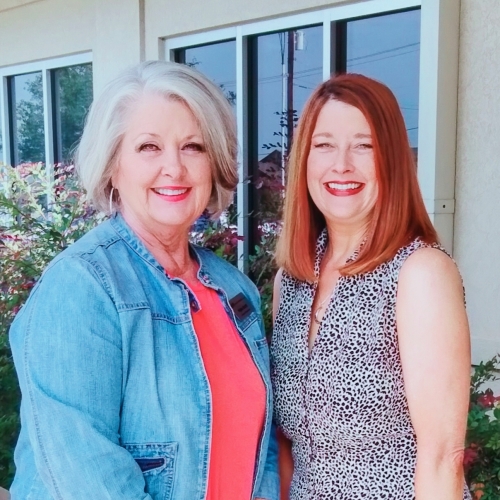 Networking and collaborating with other Meals on Wheels organizations across the state and in other states yields ideas, connections, answers to questions, and creative projects we may otherwise not be privy to. We are grateful to have been able to send our leaders to these important conferences in 2022.
---
Adopt a Grandparent
Over the summer, we relaunched a former annual giving, direct mail campaign called "Adopt-a-Grandparent" to encourage monthly giving. Our efforts yielded an additional $15,000 in giving to help us continue to offset the effects of inflation. Each client's meal costs us a little over $9, which comes out to over $25,000 a day! This campaign and the generous donors who support it help us ensure every client is fed every day.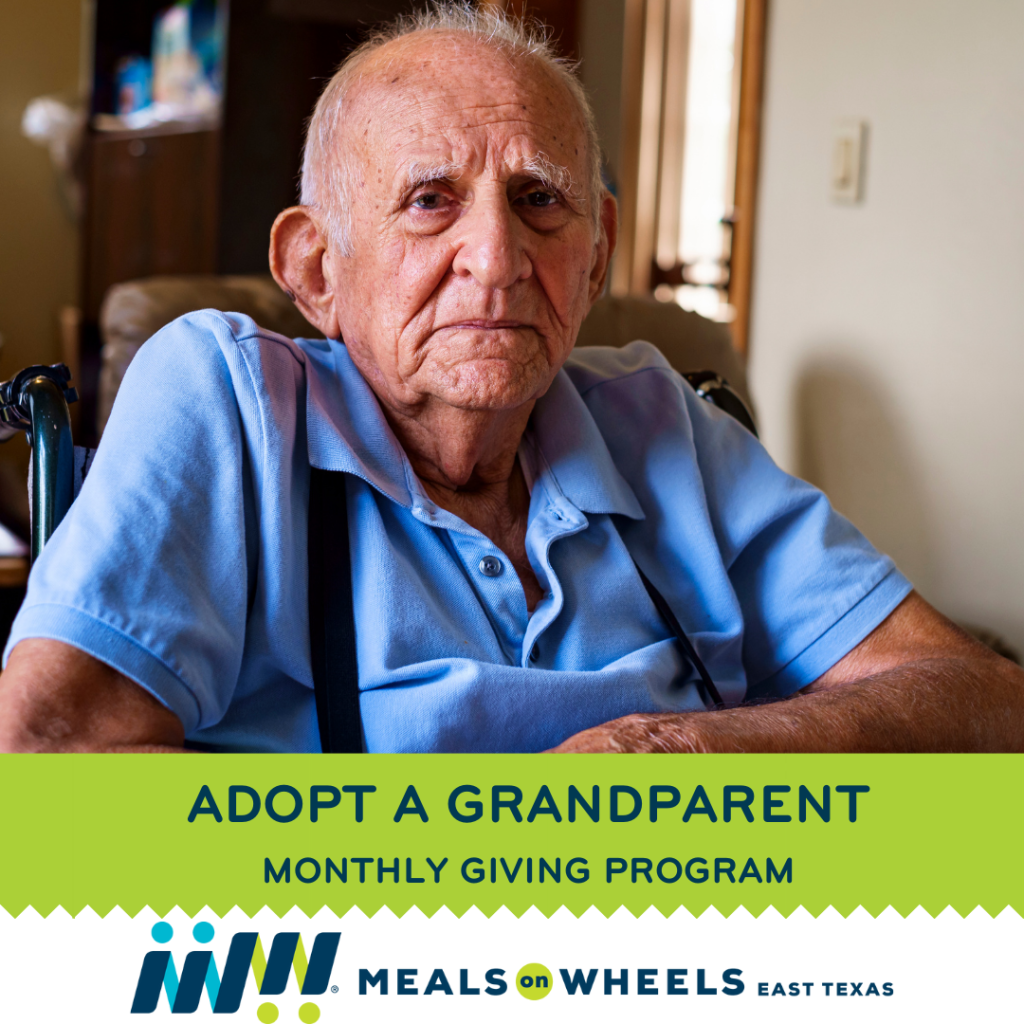 Thank you to every donor who signed up for this monthly giving program! You can find more information on this monthly giving program here.
---
Youth Volunteer Focus
We partnered with All Saints Episcopal School in Tyler to create fun fundraising boxes to encourage our children who volunteer on spring break, over the summer, and sometimes even over Christmas break to participate in giving. Each child who visited our Tyler location through the summer last year received a box, an official kid-sized volunteer shirt, a bookmark, a Dairy Queen ice cream coupon, AND a brief little chat about what it means to volunteer, donate, and support Meals on Wheels Ministry. Our young volunteers were elated to feel like real volunteers!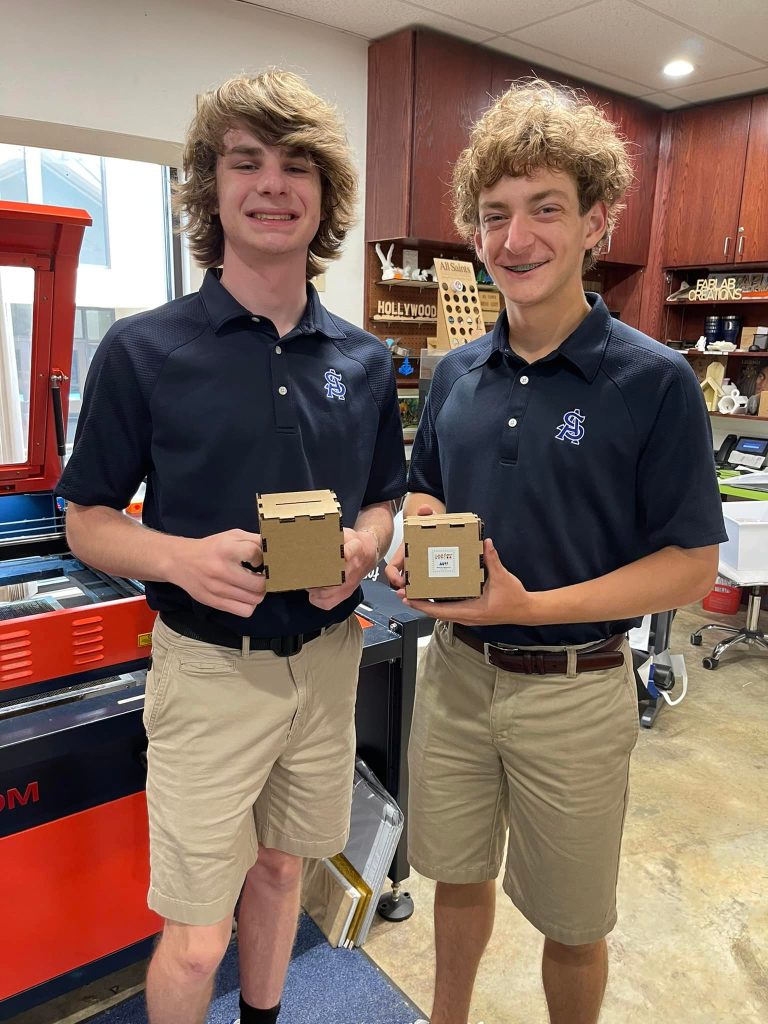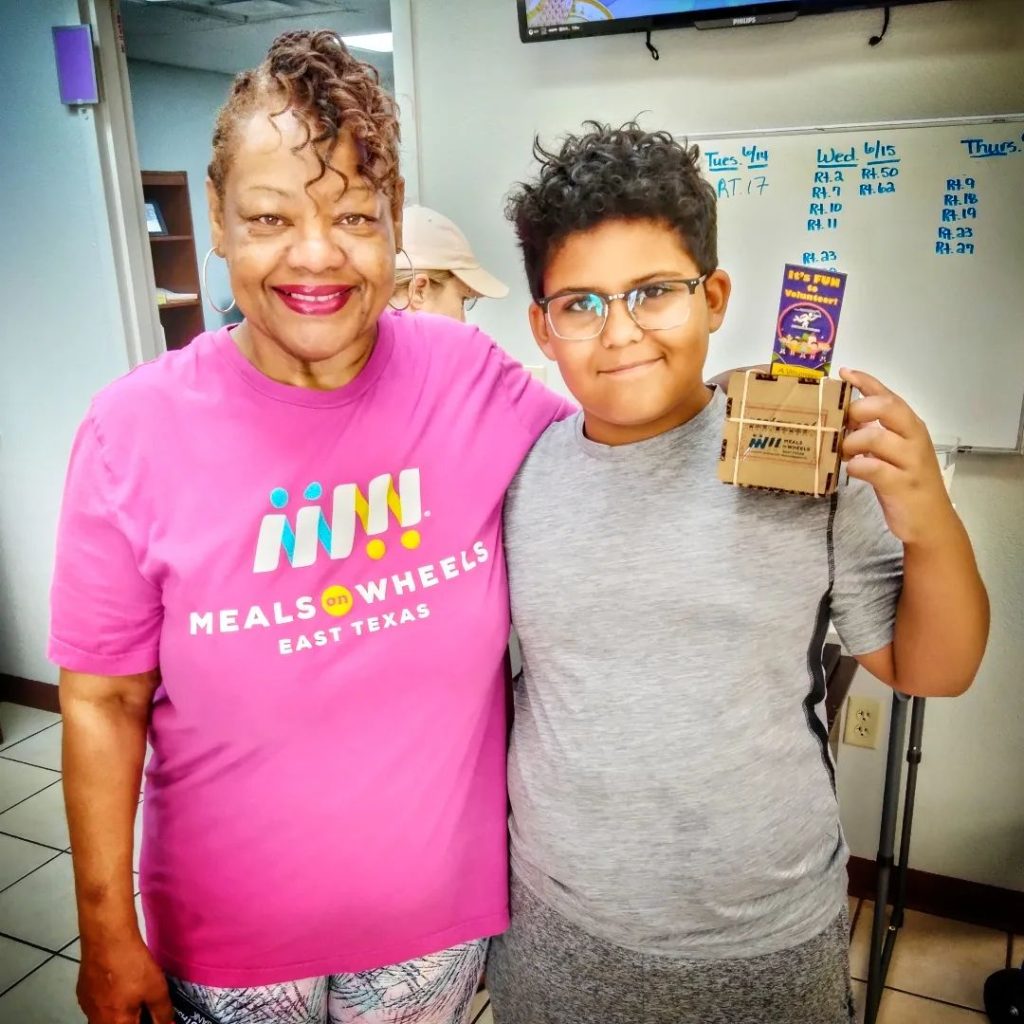 ---
Van Purchases
Thanks to the generous donors who support our ministry, we were able to negotiate a deal on two used cargo vans last year with Peters Autosports when we had an engine suddenly go out on one and other mechanical issues with another. Having the funds to be able to secure these transport vehicles that carry hundreds of meals to rural areas was monumental. Regular donations ensure we can mitigate crises and sudden needs as they arise.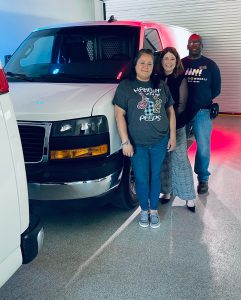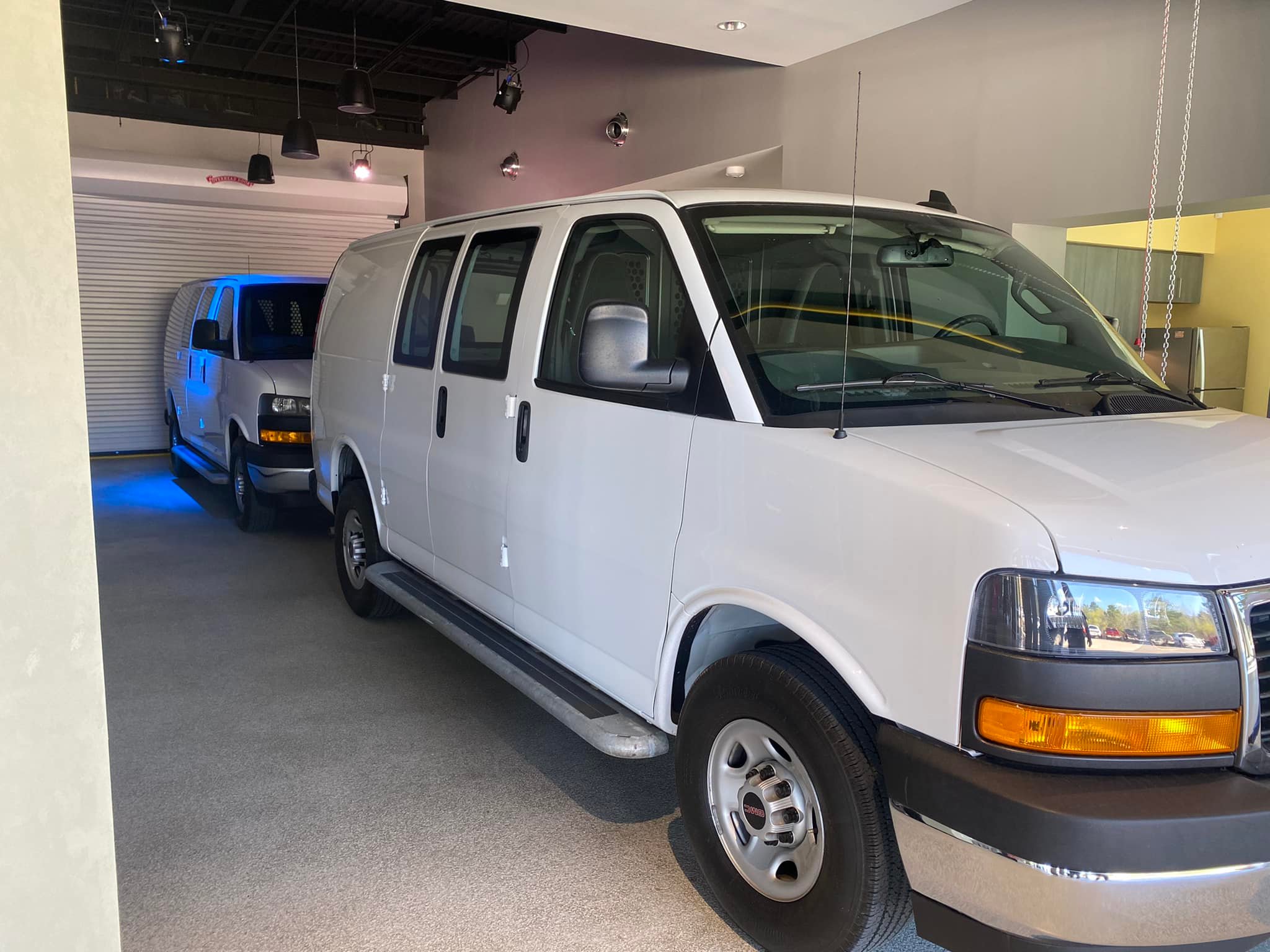 We are currently in need of several cargo vehicles to replace those in our fleet with extremely high mileage and continued costly repairs.
---
Volunteers Return Post-Pandemic
We have been overjoyed to see many volunteers resume their roles with us as the Covid-19 Pandemic restrictions began to lift last year. Volunteers truly keep our mission in motion, and we were so incredibly grateful to see them coming back through the year.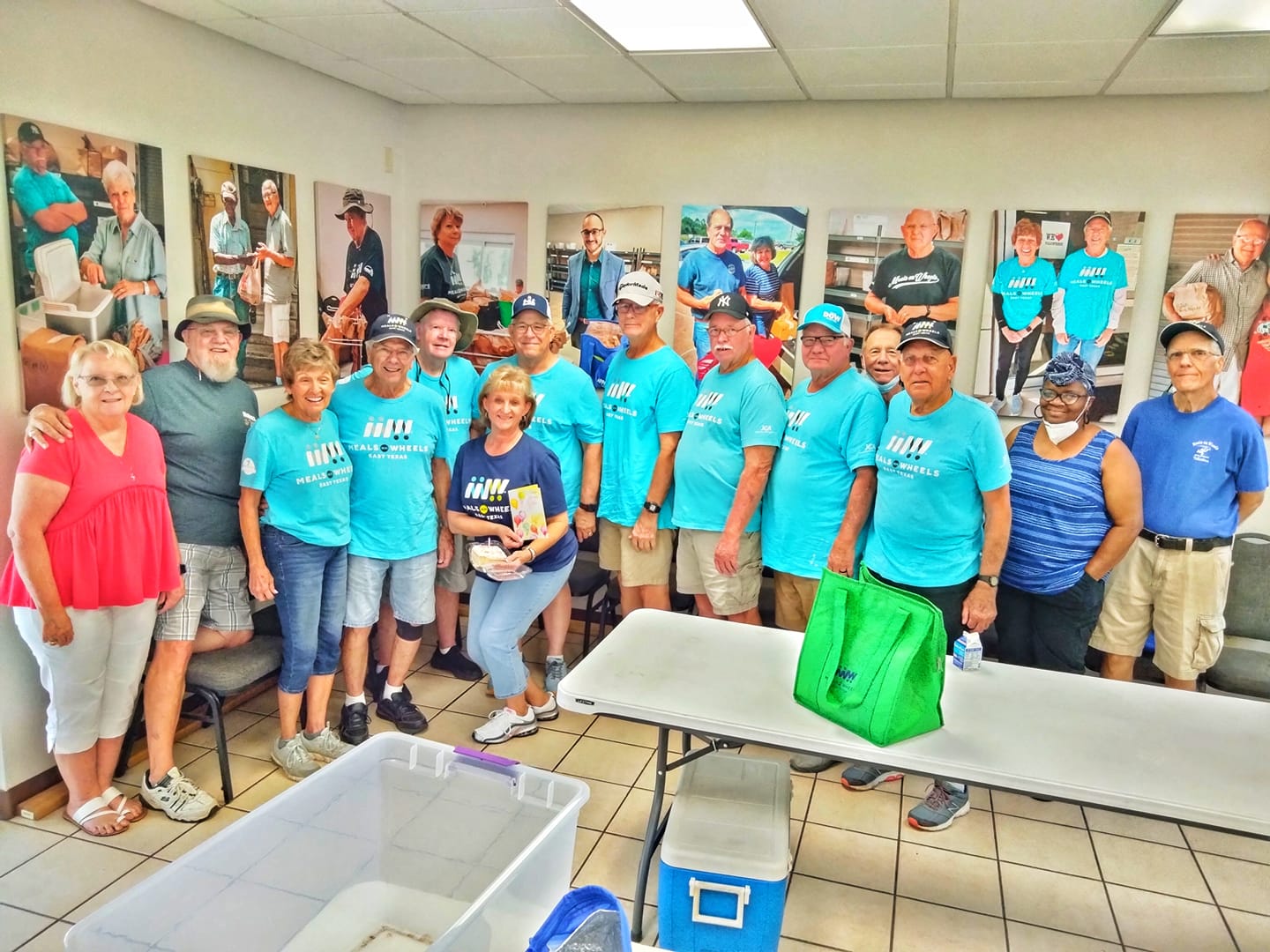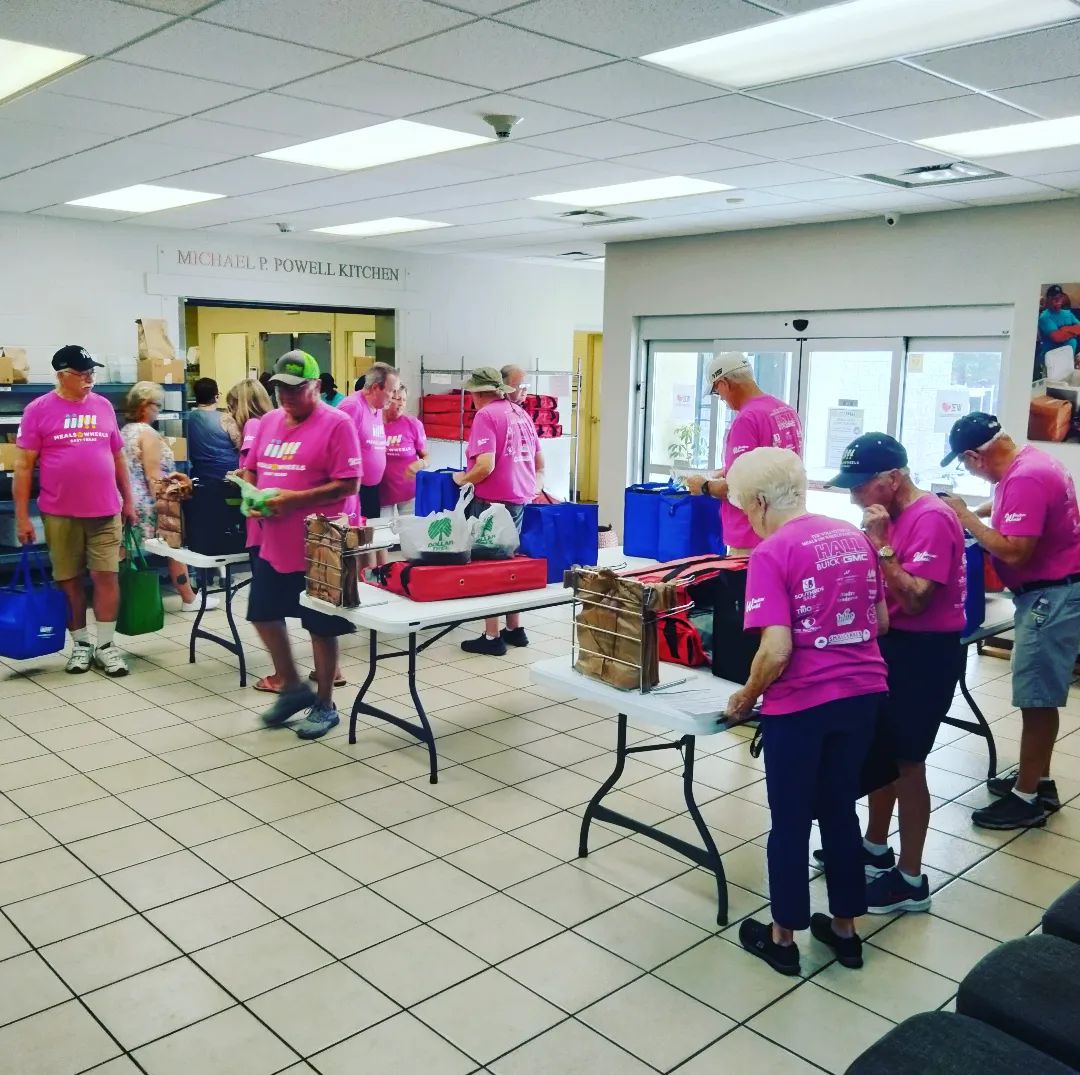 ---
Santas for Seniors
With over 2600 clients across six counties, Santas for Seniors is a massive project. We work day in and day out to offset the isolation and loneliness many of our clients struggle with daily. The holiday season can exacerbate these struggles in indescribable ways.
Studies show over 1 million older and disabled adults in our county have no next of kin to help care for them, which means the absence of holiday gatherings and gifts that are traditional ways to celebrate for most of us. Loneliness and isolation can wreak havoc on one's physical health. We aim to step in and make a difference with programs like this!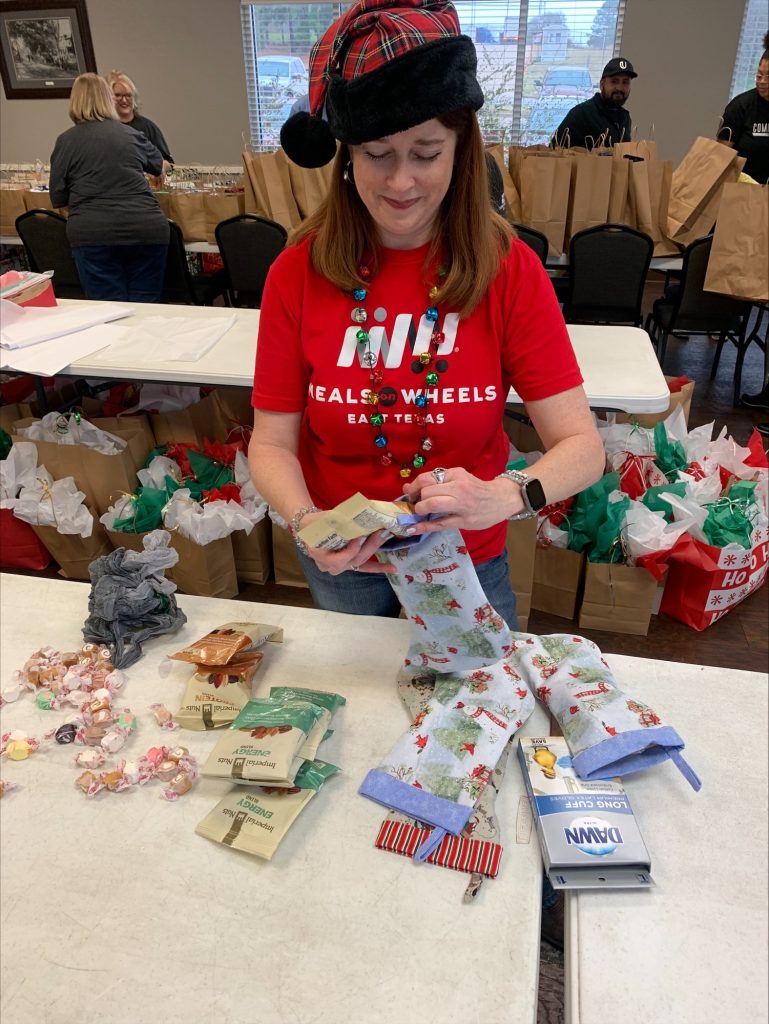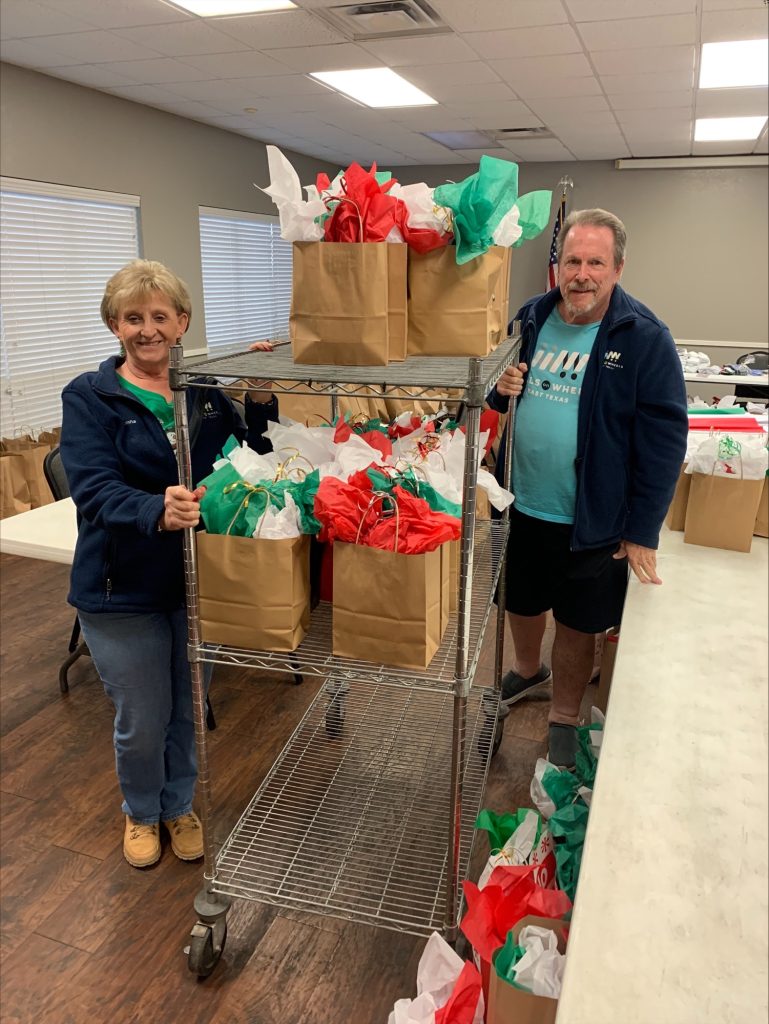 Due to the incredible generosity of local businesses, churches, and individuals who donated blankets, puzzle books, toiletry items, snacks, and more, we were able to gift most of our clients from donated goods alone.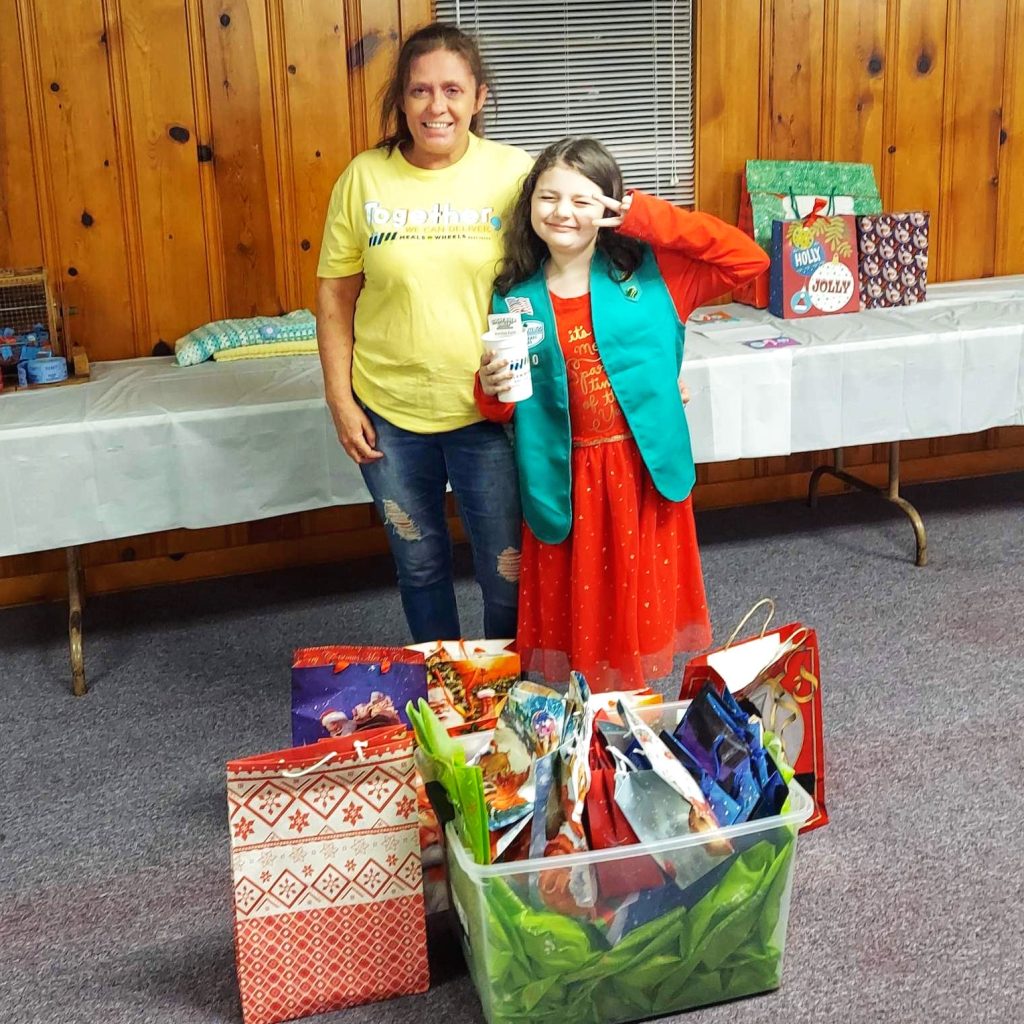 With donations offered for this cause, we were able to shop for additional items to ensure as many clients as possible received a Christmas gift. We prioritized clients we know do not have family gatherings for the holidays. Volunteers enjoyed delivering gift bags full of items to bring smiles to faces across our six counties. Our Site Managers who preside over our non-Tyler sites in Gregg, Henderson, Smith, Van Zandt, Upshur, and Wood County did an incredible job of collecting donations locally this year!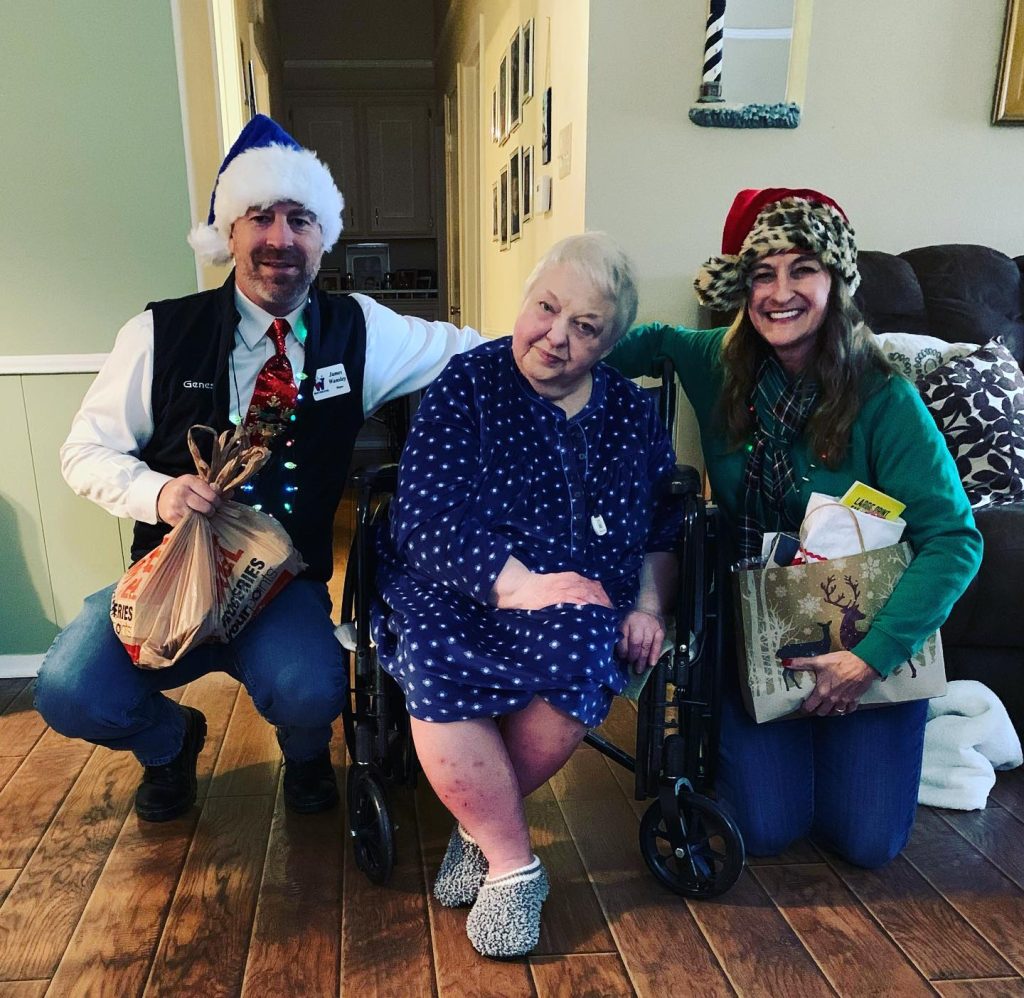 ---
Looking Ahead
We are so thrilled to be able to share our 2022 highlights with you, our donors and supporters, who continue to help us keep our mission in motion in so many ways. We look forward to continuing to be good stewards of the resources entrusted to us in 2023!