Old Dogs and New Tricks: Uncovering Ageism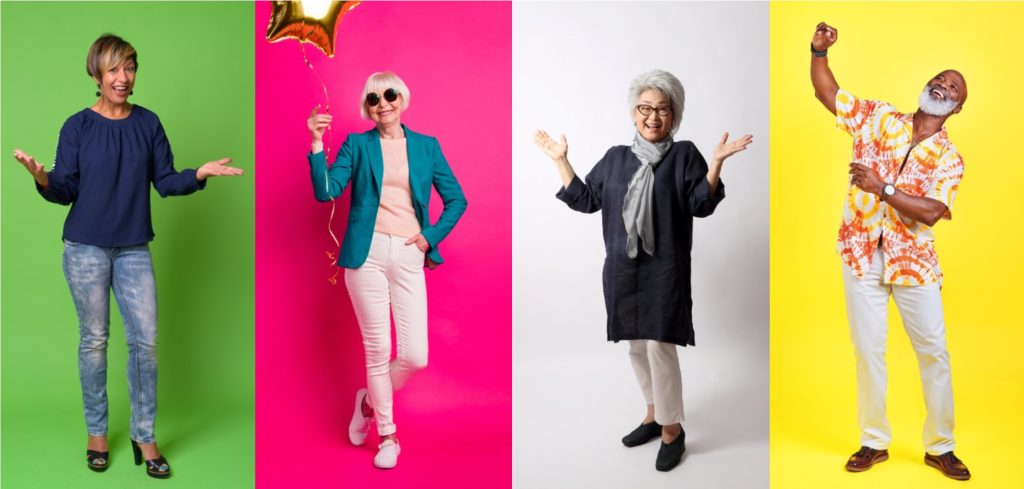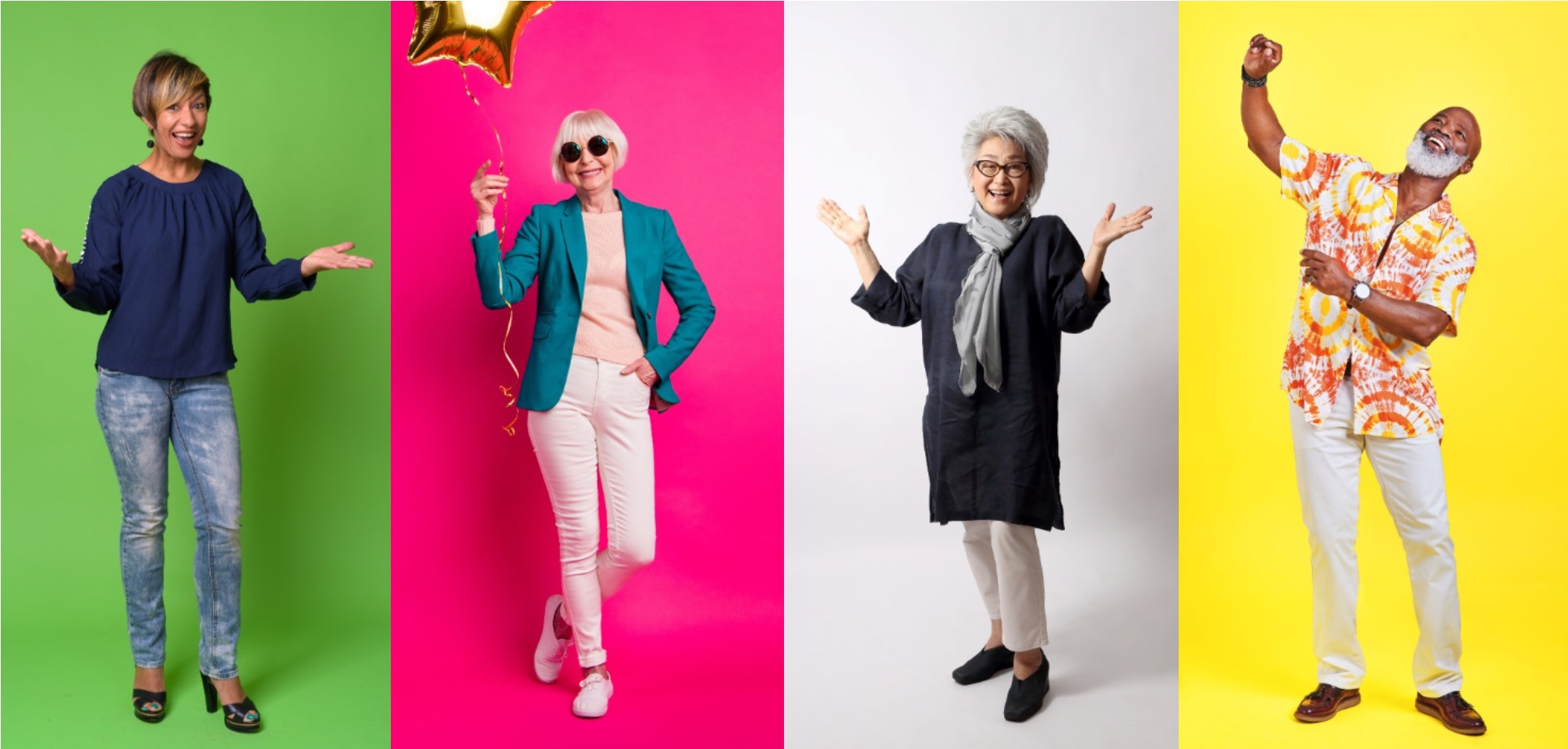 "I'm having a senior moment."
"These wrinkles and grey hair have got to go."
"I'm too old to try that."
"You can't teach an old dog new tricks."
"It's time to put him/her out to pasture."
"Those are just aches and pains from old age."
"Sweetie, you don't look at day over 29."
"You definitely don't look your age."
"You're pretty sharp for your age."
Have you heard a few of these? Have you been guilty of saying them? You are not alone. In this day, these are common phrases and comments we utter without thinking about what they represent: our view of what it means to age into the second half of life.
According to Reframing Aging, "Ageism is the discrimination or unjust treatment of older people based on stereotypes."
In an age where discrimination against anyone for just about anything is highly controversial, ageism may still be flying under the radar, accustomed as we are to its nuances. However, just because something is widely accepted, it does not make it right. Amen?
Starting at an early age, ageism shapes the way we think about ourselves and others as we grow older. Underlying ageism is implicit bias – the unconscious attitudes and beliefs that lead to snap judgments about older people.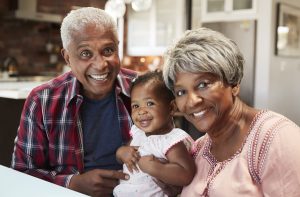 And not only does Ageism begin early on in life and become an integral part of a society, culture, and life experience, it can affect our health. The Reframing Aging Initiative research shows, "Ageism is bad for our health, making us sicker and costing our nation billions in avoidable health care costs. Ageism stifles the economy by limiting the participation of older workers, despite their years of experience." The World Health Organization (WHO) reveals, "Ageism is associated with earlier death (by 7.5 years), poorer physical and mental health, and slower recovery from disability in older age." WHO goes on to share that ageism may also increase risky health behaviors, such as eating an unhealthy diet, drinking excessively or smoking, and can reduce our quality of life.
Why is this? Is it merely experiencing ageism as it plays out from one person to another or one organization towards an aging person? Or is it deeper? Is it personal and self-imposed as well?
In his new book, From Strength to Strength: Finding Success, Happiness, and Deep Purpose in the Second Half of Life, author Arthur C. Brooks writes about finding fulfillment in the second half of life by appreciating the transition from fluid to crystallized intelligence, a concept he pulls from British psychologist Raymond Cattell's 1971 book, Abilities: Their Structure, Growth, and Action.
Cattell himself described the two intelligences in this way: "[Fluid intelligence] is conceptualized as the decontextualized ability to solve abstract problems, while crystallized intelligence represents a person's knowledge gained during life by acculturation and learning." Translation: When you are young, you have raw smarts; when you are old, you have wisdom. When you are young, you can generate lots of facts; when you are old, you know what they mean and how to use them.

Let's break things down a bit. Cattell is telling us that the success curve is, for all intents and purposes, the fluid intelligence curve, which increases to one's mid-thirties or so and then declines through the forties and fifties. Meanwhile, there is another curve lurking behind it, the crystallized intelligence curve, that is increasing through middle and late adulthood.

This is a big finding for you and me—huge, actually. It says that if your career relies solely on fluid intelligence, it is true that you will peak and decline pretty early. But if your career requires crystallized intelligence—or if you can repurpose your professional life to rely more on crystallized intelligence—your peak will come later but your decline will happen much, much later, if ever. And if you can go from one type to the other—well, then you have cracked the code.

Adapted from STRENGTH TO STRENGTH: Finding Success, Happiness, and Deep Purpose in the Second Half of Life by Arthur C. Brooks, published on February 15th, 2022, by Portfolio, an imprint of the Penguin Publishing Group, a division of Penguin Random House, LLC. Copyright © 2022 by Arthur Brooks.
So, it seems, ageism is both a systemic societal problem and a personal problem. We experience it at the discretion of others and within the confines of our own minds.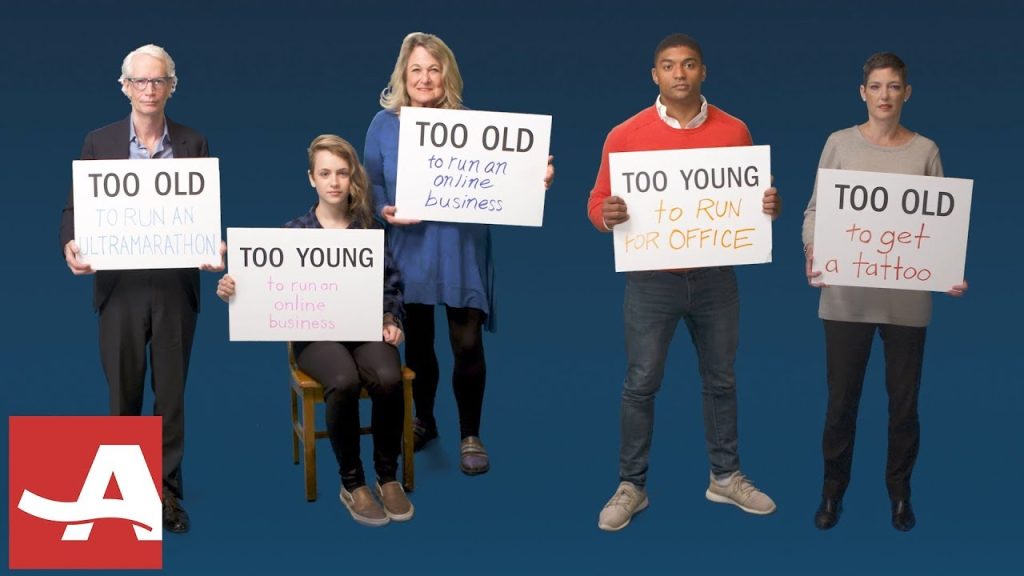 The Reframing Aging initiative is primarily focused on advocating for a more balanced story of aging, to compel all generations to understand that we need a new story. This new story honors that clever ideas know no age limit, and that experience and wisdom – aka "crystallized intelligence" – can be tapped to benefit us all. We can travel along our path into the second half without the shame that ageism carries and replace it with the personal narrative, "I am not done yet," waving the flag of our crystallized intelligence with pride.
With this second curve of life, as Brooks describes in his book, we may find a deep desire to serve others, teach, volunteer, give back, and deposit meaning into the world around us
So, what are we to do?
Reframe the Story
One suggestion the researchers at ReframingAging.org offer to reframe the way we think about aging and the stories we tell ourselves is to change the words we use to describe the experience of growing older. Rather than using terms like "struggle," "battle," or "fight," we can reframe how we discuss this season of life by saying, "Aging is a dynamic process that leads to new abilities and knowledge we can share with our communities."
Doesn't that feel nice?
Combatting ageism is something we first must do within our own minds. Truly, we are aging from the moment we are conceived; there is no line of demarcation that determines when aging begins beyond conception. There are distinct phases in aging where we first grow physically and are in an intense learning phase. We call this "growing up" or "childhood" but isn't it simply one phase of aging? Our second phase can be education, career, family, and middle age where we stop growing physically and enter a slower pace of learning where more energy is spent on relationships, professions, and the acquisition of wealth and goods. The third phase is mostly noted by a kind of settling into life, buffeted by the wisdom of experience and solidification of personal identity and close relationships, rich with experience. With this can come a new opportunity for creative confidence. Rather than wasting time as we have done in our youth, we know in this season what our likes and dislikes are, where our talents and experience lie, and we have the confidence to create in the direction of our passions sans the insecurities and hesitations of our younger days. Carpe diem!
Stop Perpetuating Ageism Against Ourselves
What perpetuates ageism? The buy-in of the very people is it aimed to keep small, namely us. Have you ever heard yourself lamenting the fast pace of technological advances, announcing emphatically, "I'm too old to _____ (be on Facebook, learn to use an iPad, get a smartphone)."? Have you ever said, "I'm too old and outdated to change careers/stay in this job."? Or perhaps, "It's too late for me to _____." We can each fill in that blank all too easily.
When we allow these utterances to spill out of our mouths, we are subjecting ourselves to ageism, allowing shame about our perceived or real decline in mental stamina (I.e. "fluid intelligence") and slower pace to define us. Can we start to lean into the new story? Can we learn to say, "I kept a boisterous pace when I was young and striving for knowledge and success; now I know what I know extremely well and can share the gift of my wisdom and experience with others at a more settled pace" and feel confident about it?
Speak Up
When we are confronted with ageism in the workplace, in social settings, in church, or even with our own families, we can kindly reframe what has been said, teaching others to view aging as a blessing, not a curse.
Example 1:
Middle-aged son: "Mom, are you having a senior moment?"
Mom: "No, I am retrieving a data file from an exceptionally large library of information I have collected through the years. Be patient and I will get it for you."
Example 2:
Boss: "Robert, we really need to bring in some new blood with fresh ideas and technological skills."
Robert: "Boss, I can appreciate your inclination to make that move but I want to remind you of the wisdom of my experience that cannot be replicated by 'young blood.' Do you have a course in technology you would like me to enroll in so I can acquire the necessary skills? I am also open to taking an intern under my wing who has the technical skills you're looking for; we can teach one another and work as a team to accomplish the outcome you see a need for."
Look For Opportunities to Pay It Forward
How many of us can easily rattle off the names of older mentors who helped shape and mold us as we traversed different seasons of life? Perhaps it was a beloved grandparent, a professional mentor, a university professor, a church leader, or a community activist who bestowed upon us the investment of time and attention, making a tangible difference in the trajectory of our lives. Perhaps we acquired a skillset or knowledge base that helped us become more successful in our career, marriage, parenting, or spiritual life.
How can we pay that mentorship forward to the next generation? How can we leave a legacy in another life that makes the world a better place? Opportunities are everywhere! Locally, the Mentoring Alliance and Boys and Girls Club come to mind. Teach a class at Tyler Junior College or the University of Texas at Tyler as a guest lecturer. Start a "What I wish I'd Known Sooner" blog or publish a family biography to share a beloved story with future generations of your family you may never meet to ensure they know about the family roots. The sky is the limit!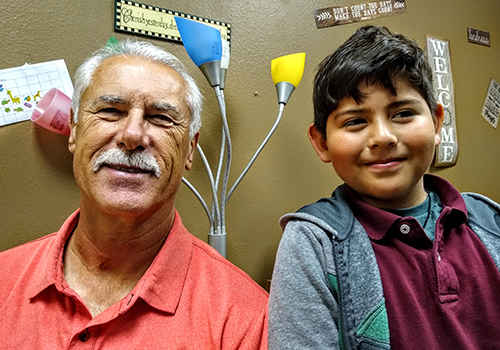 Stop Glorying Youth
Perfect, wrinkle-free skin and boundless energy are perks of youthfulness, but they also come with a price – mistakes. When we look back over the span of our lifetime, it is so easy to only see the highlight reel, the successes, the achievements, and the energy of our youth. But do not forget at what cost those highlights came with, the pain of mistakes, the grief of mishaps and bad decisions, the losses. We can learn to glorify wisdom, experience, good decision-making, and integrity and shake our finger at the endless ads telling us to buy the next wrinkle cream and cover up our gray hair. Society will only catch on and catch up if we create a movement; the movement begins with us. Perhaps the movement will be limited to our own small circle on the planet but that is okay. Changing the story within our own minds is the first goal; spreading awareness to the people around us is the second. The more aware we are, the more we can speak out about the benefits of aging.
A Reality Check
According to the U.S. Census Bureau, "By 2034 (previously 2035), there will be 77.0 million (previously 78.0) people 65 years and older compared to 76.5 million (previously 76.7 million) under the age of 18." For the first time in human history, older Americans will outnumber the young. Reframing aging is now essential to keep our workplaces fully staffed with diverse groups of people of all ages, advocate for equal treatment of older Americans professionally and socially, plan for expanded access to resources to support the aging process, and more!
In conclusion…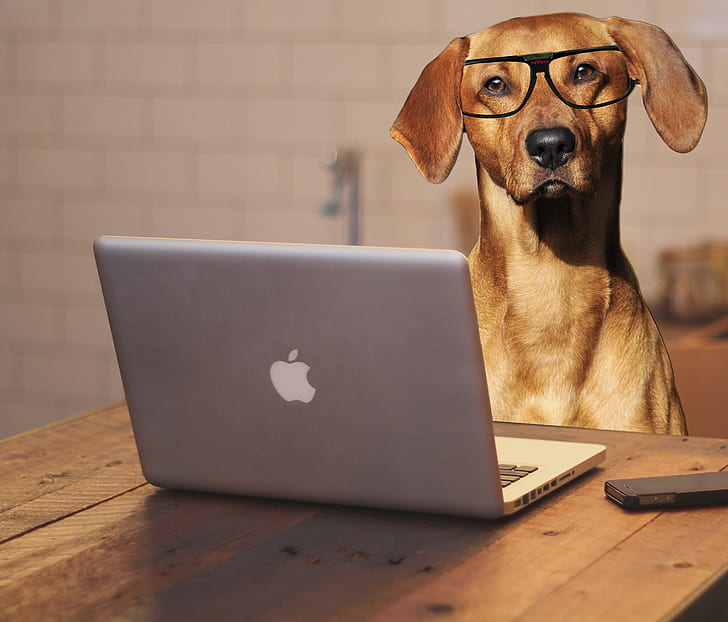 Where we may have once touted, "You can't teach an old dog new tricks," we now know it is only loosely true. Not only can old dogs learn new tricks if we so desire, but we can also teach younger dogs the tricks we know really well, feel content with using our old tricks in new ways, and learn to feel content with our tricks repertoire.
Ageism is real. But it does not have to hold us back from the second half of life that we want. We have value as experienced, wise, been-there-done-that Americans. Our world is better when we keep participating in it. We can step up and do something about it.
"The bad news is that in your fifties, you are still pretty wet behind the ears. But here's the good news: at age seventy-two, you still have half your work to go! Better take care of your health so you can write your best books into your eighties."

Arthur C. Brooks, From Strength to Strength: Finding Success, Happiness, and Deep Purpose in the Second Half of Life
At Meals On Wheels Ministry, Inc., we have a diverse age group on staff, working together as a team for common good. We want every age group represented among our volunteers, and, while we are grateful for the retirees who outnumber all other age groups among our volunteers, we encourage youth, young adults, and middle-agers to join in on the fun! We strive to serve our older and disabled clients with dignity and respect, lending a listening ear to stories they desire to share, needs they want to convey, and the extra smile and hug to brighten their day along the way. We know we have room for improvement, which is why this article is being published. We want to be a strong community-focused organization striving to "leave it better" every day. Join us in the local effort to neutralize ageism.
Resources:
This Chair Rocks: A Manifesto Against Ageism by Ashton Applewhite
From Strength to Strength: Finding Success, Happiness, and Deep Purpose in the Second Half of Life by Arthur C. Brooks (see link in article)
Reframing Aging Website (see link in article)
Caravan, the newsletter of the Reframing Aging Initiative
Seniorific local news publication